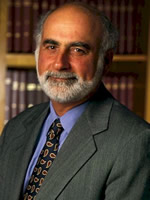 For centuries, the human mind has been the object of introspection for philosophers and scientists. In the last two decades, neuroscientists have made immense progress in understanding the brain, thanks to rapid advances in biotechnology.
A key challenge for future research is to integrate the basic understanding of how neurons work with perplexing questions of behavior and cognition. How does one perceive the world? How does one learn about and adapt to changes in the environment? How does one prevent or remediate catastrophic damage from stroke or trauma?
Neuroscience is considered by many to be one of the last frontiers of the biomedical sciences. At The University of Texas Health Science Center at Houston, we are committed to being at the forefront of these discoveries.
Our research program is currently supported by project awards totaling more than $16 million, reflecting an increase of more than 1200% in extramural grant support over the past 10 years. During that time, our faculty has also grown from 10 to 24 full-time faculty members.
The Department has also received several noteworthy awards including two NIH Training Grants, a Vision Core Grant, a NIH Program Project Grant on Computational Neuroscience, a NIH Program Project Grant on Systems Neuroscience, and an award from the prestigious Lucille P. Markey Charitable Trust. Most recently the department received a grant from the W. M. Keck Foundation to create the W. M. Keck Center for the Neurobiology of Learning and Memory. Research conducted in the department encompasses all areas of neuroscience. However, special emphases exist in the areas of vision, learning, and memory.